Access your past field operation data anytime.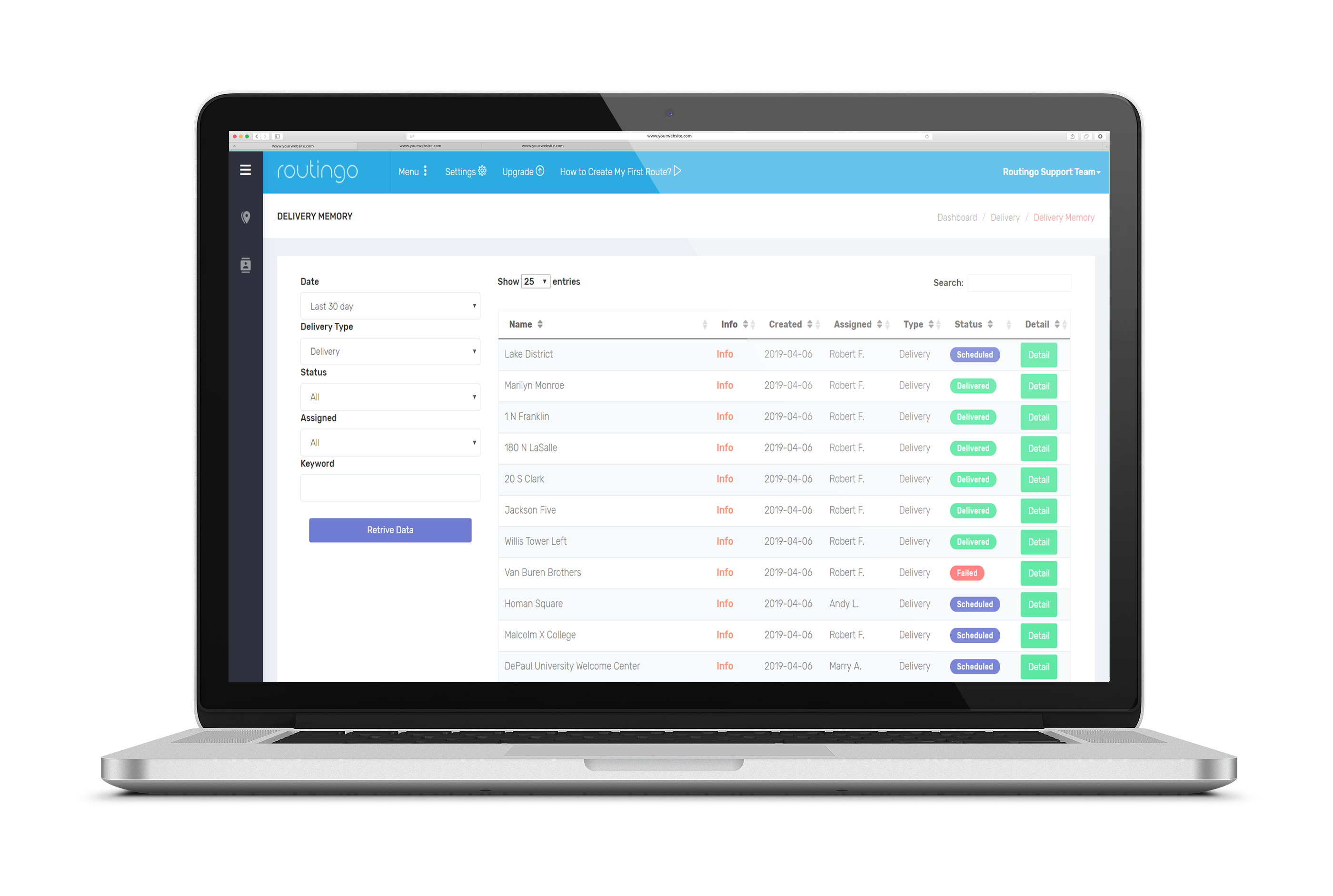 Easy search
You can be listing past field operations by type(pickup, delivery or task), date, status, assign driver or keywords.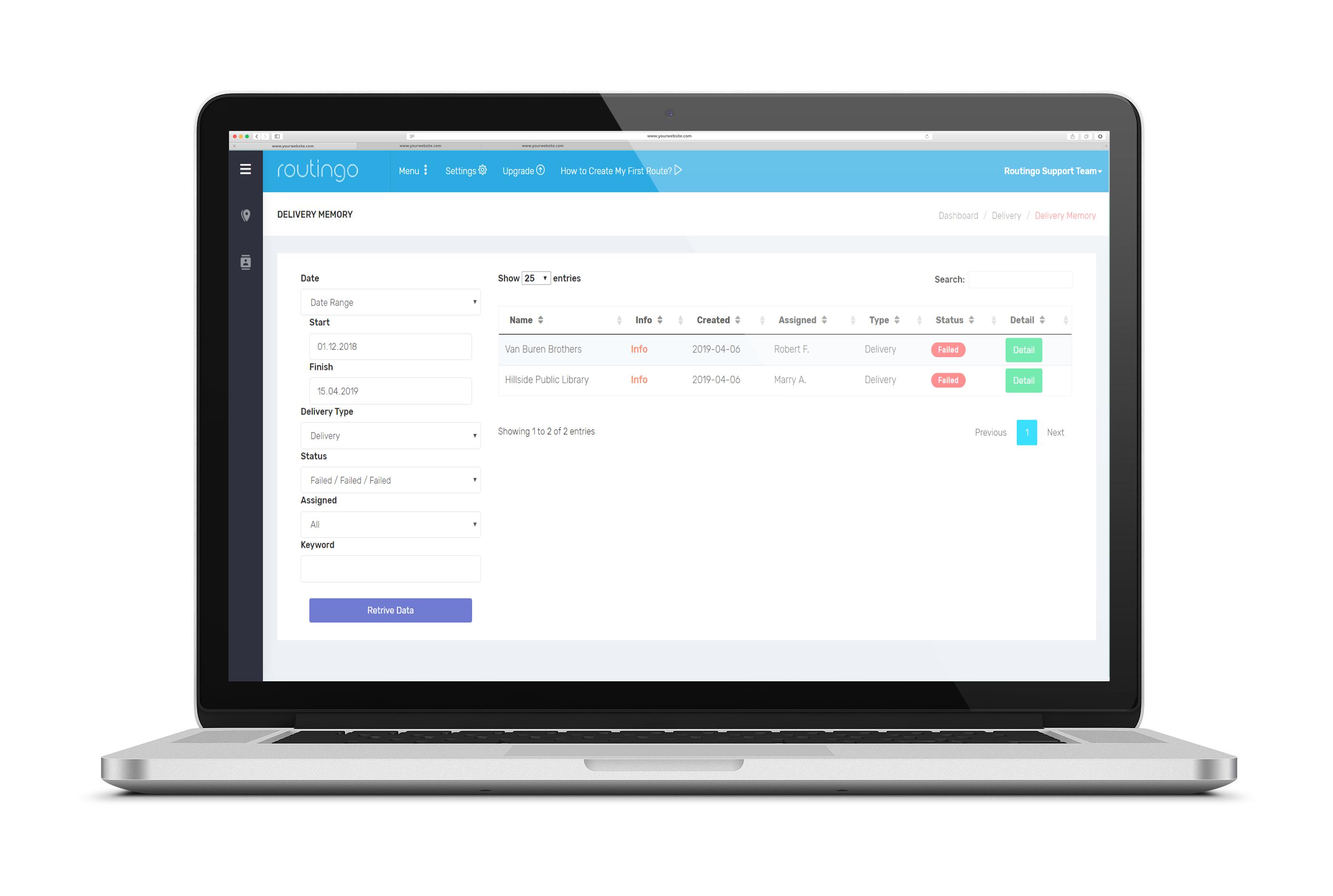 ---
All data is under your control
You can see basic and delivery information for any delivery.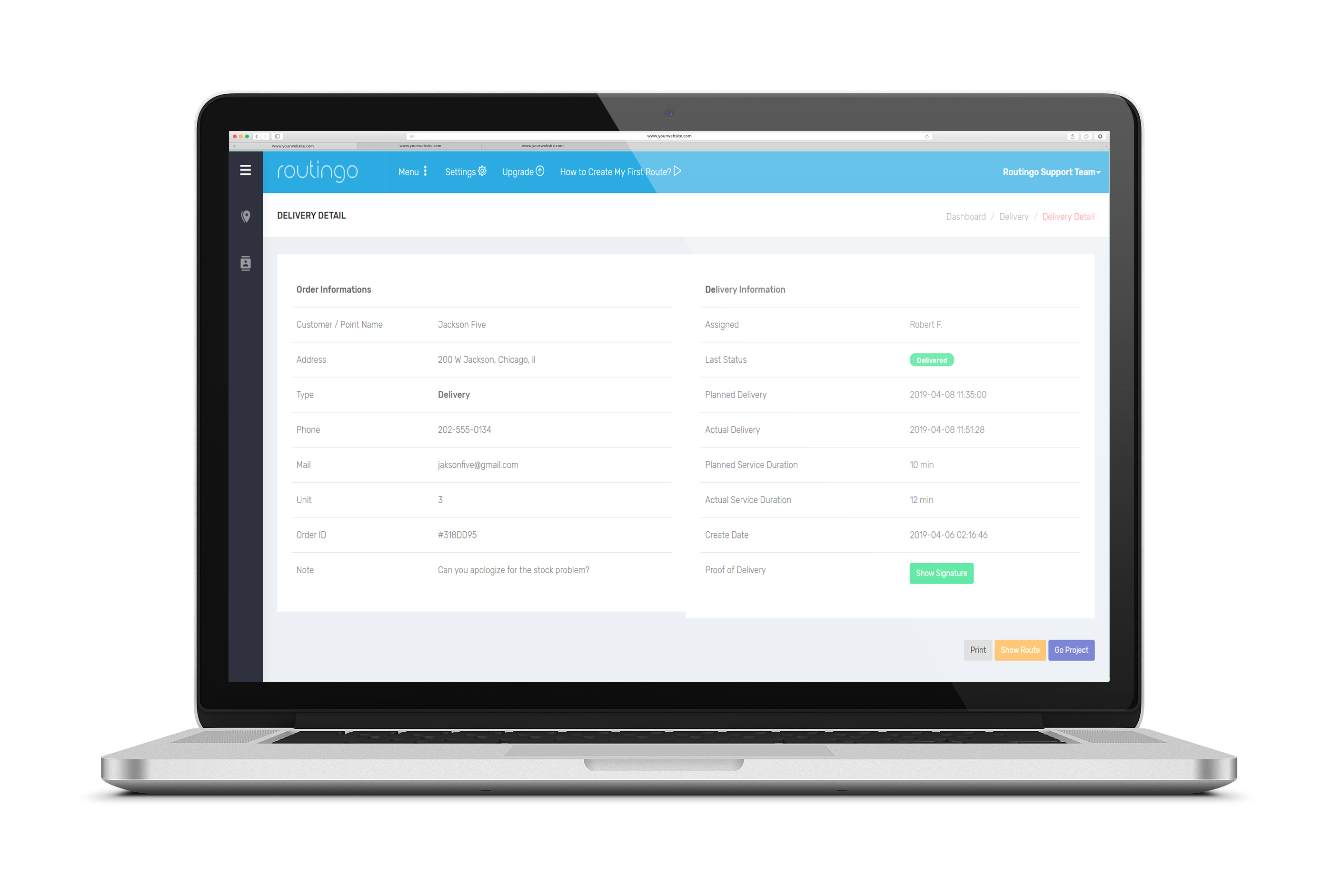 Start Using for Free !
Start using free Premium package for 7 days.