Increase your Productivity
Your routes are optimized according to the conditions that you defined. As a result, your enterprise will gain many advantages.
Shorter routes up to 40% and fuel saving
Increase in capacity use rate
Gain from time and work in routing activities
Predictability with estimated delivery times
Trackability and controllability
Start Saving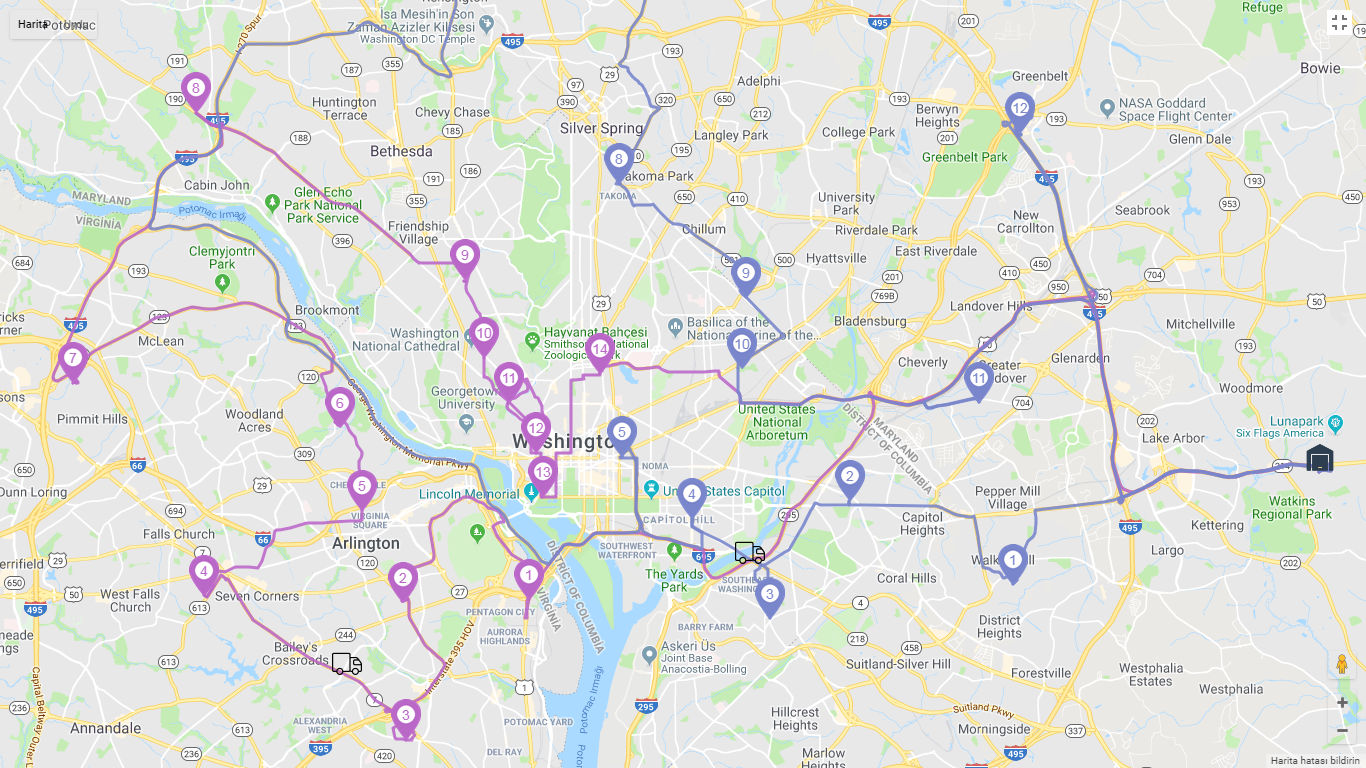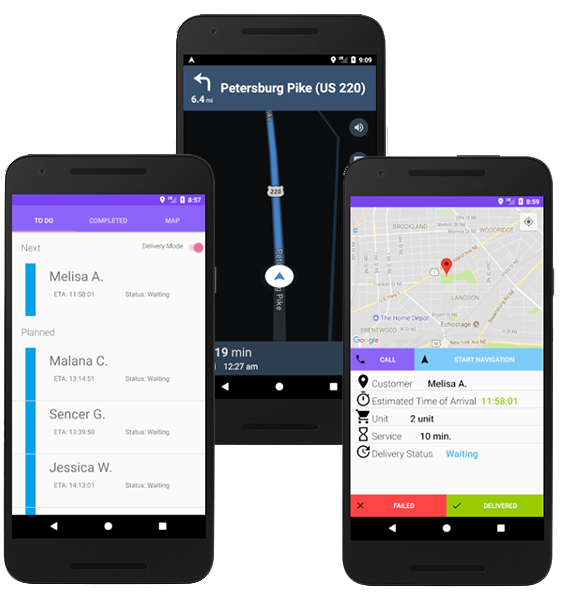 Integrate with Your Drivers
Your routes are shared instantly with your drivers as navigation. All you need to do is to download our mobile application.
See all the route in list or map.
Provide transportation via Google, Yandex or Routingo Navigation.
See the delivery details.
Notify the delivery status with one button.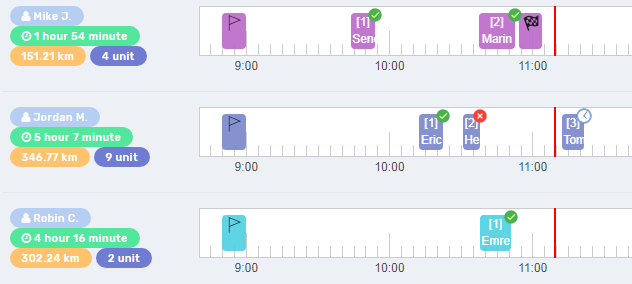 Track the deliveries lively
Track the delivery status and location of the vehicles.
Real-time delivery tracking with simple graphics interface
See the delivered, could not delivered and suspending missions
See the distances of the vehicles to the delivery points
See your vehicles that delivered late or early
Start Live Delivery Tracking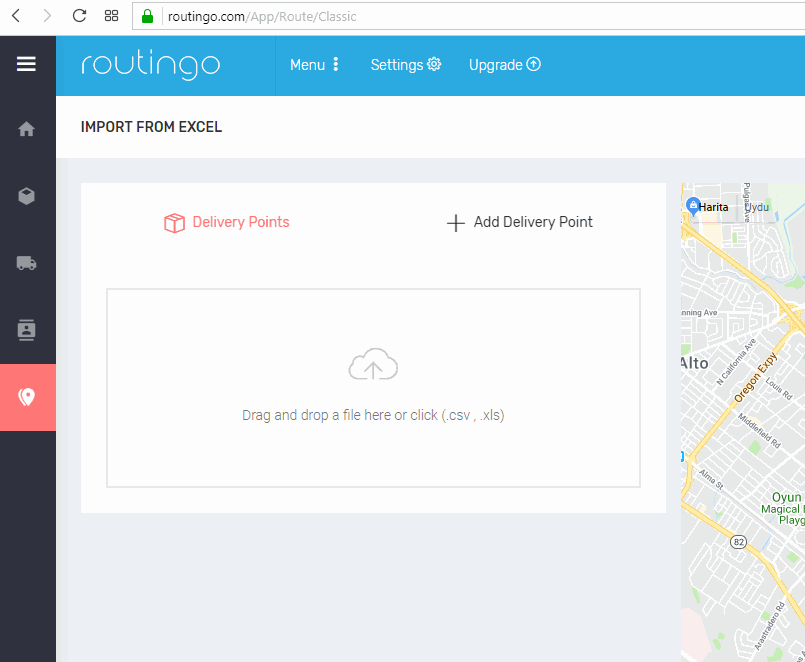 Easy usage and data entering
Upload your offer files that you received from several resources to Routingo, route.
Uploading files with the easement of drag and drop
To be able to integrate with the ERP, CRM softwares.
Routing from CSV, XLSX files
Forget about the fixed templates with the selection of dynamic column
To be able to add special note and contact information to the deliveries
Start Using for Free
The easiest way to increase productivity in field operations: Routingo.
Usage Areas
---
The sectors in which Routingo is majorly used.
Start Using for Free !
Start using free Premium package for 7 days.